Pope Francis' recent appointment of Bishop Blase J. Cupich of Spokane, Washington, to succeed Chicago's Cardinal George as leader of the Chicago archdiocese, is comparable to his elevation to the level of cardinal of Bishop Chibly Langlois of the Les Cayes diocese in Haiti, making Laglois Haiti's first cardinal. Sitting archbishops in Haiti as well as in Chicago were by-passed. Bishop Cupich's title was changed from bishop to archbishop. It is conceivable that his title will be changed to that of cardinal.
The appointment of Archbishop Cupich has received raving reviews by the news media. The only dissent appears to have come from representatives of the Survivors Network of those abused by priests (SNAP). Representatives of the organization question some decisions Cupich made during his tenure in Spokane, Washington. Archbishop Cupich has been described as being a moderate, while Chicago's Cardinal George has been described as being a conservative. Archbishop Cupich has also been described as being in the mold of Pope Francis, having a preference for living simply and opposed to the ostentatious life-styles of many Roman Catholic hierarchical personalities.
The fact still remains that, to date, there is only one African American archbishop and no African American cardinals. The questions remains, will this insult reach the ear of Pope Francis, and if he becomes aware of the slight, will he make amends?
The Chicago Office of the Diocesan Postulator has announced its completion of the investigation into the life and virtues of Father Augustus Tolton (1854-1897). The ceremony of the sealing and binding of the dossier that will be dispatched to the Vatican Congregation for the Causes of Saints, is scheduled for Monday, September 29, 2014. In 2010, Cardinal George appointed Bishop Joseph N. Perry to spearhead the investigation of Father Tolton's virtues.
Fortunately, there was never an issue over an exhumation of Father Tolton's body. Not so regarding the body of Bishop Fulton J. Sheen. The dioceses of Peoria, Illinois and New York appear to be at odds regarding the exhumation of Archbishop Sheen's body. An article in the September-October publication of the National Catholic Reporter reported on a disagreement between Bishop Daniel Jenky of Peoria and Cardinal Timothy Dolan of New York. Bishop Jenky wants Bishop Sheen's body exhumed and buried in Peoria. (Bishop Sheen was a native of Peoria.) Cardinal Dolan has been accused of thwarting Bishop Sheen's expected beatification by "reneging on an agreement to return Bishop Sheen's body to Peoria." Since his death in 1979, Bishop Sheen's remains have been sealed in a white marble crypt at St. Patrick's Cathedral in New York. I was privileged to have been in the congregation when Bishop Sheen visited my church, Corpus Christi.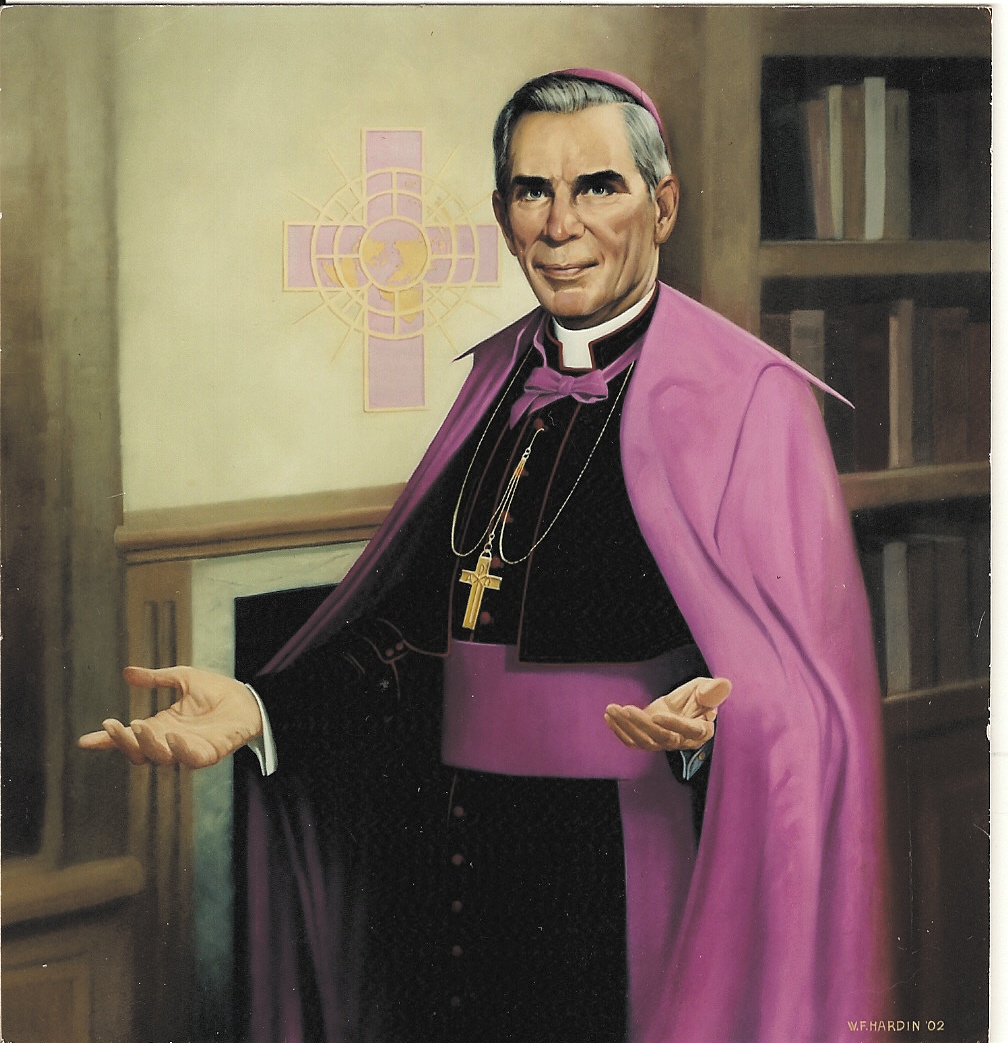 I have noted that Cardinal Dolan was the archbishop of the Milwaukee diocese from 2002 to 2009. During his tenure in Milwaukee, he was accused of moving $57 million off the diocesan books into a cemetery trust fund in order to protect the money from damage suits by victims of sexual abuse by priests. It has been noted that much of the abuse took place before his appointment as archbishop of the diocese. Also, Cardinal Dolan was accused of authorizing payments as much as $20,000 to sexually abusive priests as an incentive to get them to agree to being dismissed from the priesthood. This was estimated to have avoiding a lengthy process leading to dismissal and getting the accusers off the diocesan payroll.